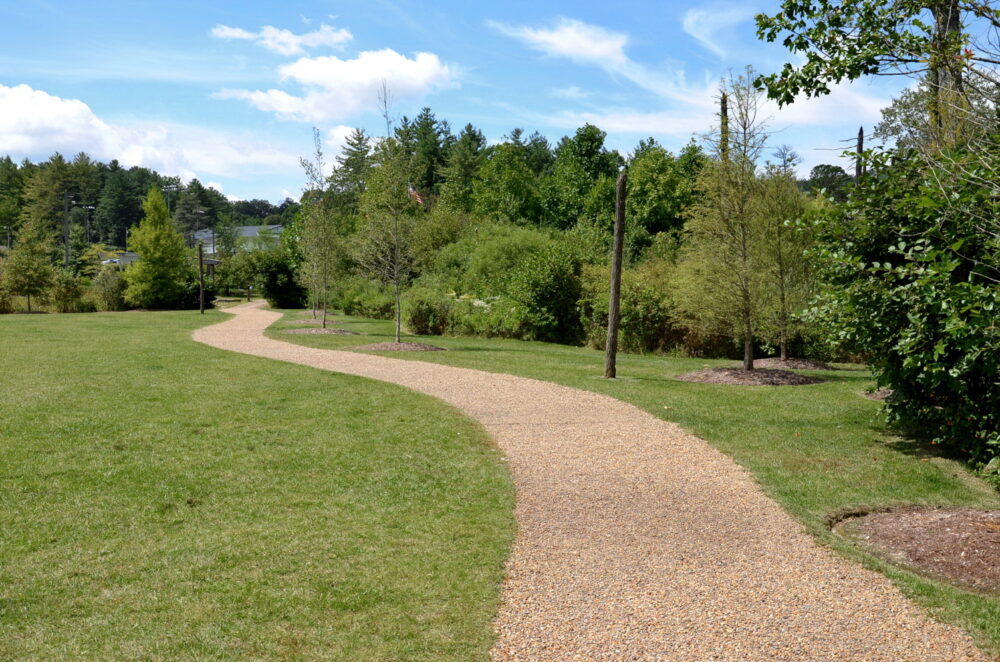 A Message from The Executive Director of The Village Green
For more than 25 years, The Village Green has enhanced lives in and the lifestyle of the Cashiers area. From the beginning, The Village Green was designed for this purpose:
To be a park for the people.
I want to assure you that today this has never been more true. The Village Green is here for you with its wide-open spaces and many therapeutic benefits. In the chaotic, upside-down world we are living in at the moment, having a place of sanctuary is more critical than ever before.
We continue to do everything we can to keep our community park safe and accessible to everyone. We continue to do all we can to make The Village Green a clean and enjoyable place to visit to find comfort and solace. We remain strong in our commitment to Cashiers park for the people.
Stay safe. Be well. Be blessed.
-Ann Self