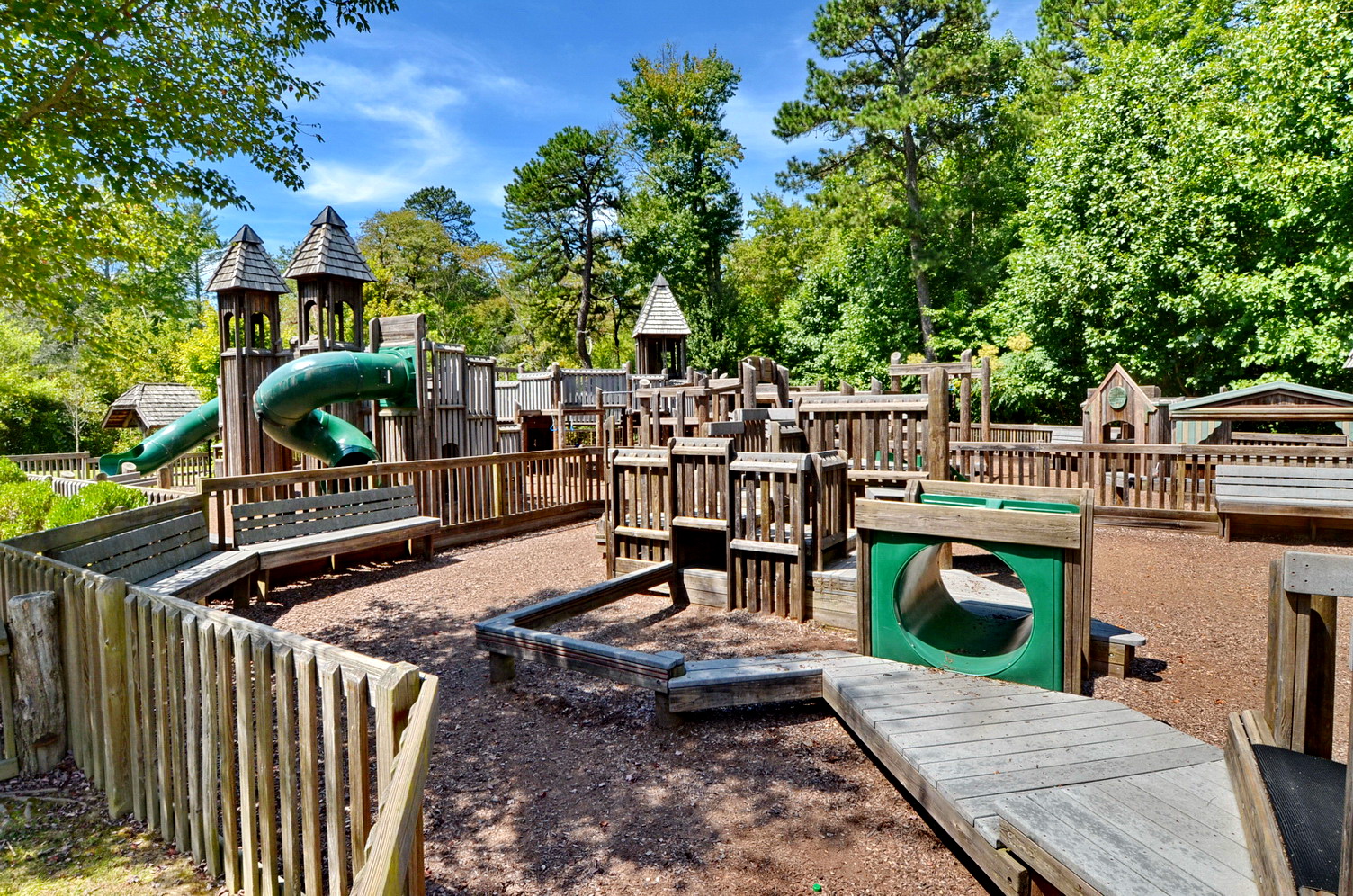 Always Improving
The Village Green, Always Improving
January 25, 2021
The Village Green continually works to keep Cashiers park as beautiful and inviting for everyone who visits. The Village Green's professional maintenance team works year-round to recondition, refresh, and renovate areas of the park that need improvement. Because the park is used in many different ways by thousands of visitors each year, the team attends to numerous and diverse projects even during the winter months.
Thanks to the generosity of nearly 100 donors to Santa's Playground Fund, The Village Green has the funds to refurbish the Village Play.  The playground originally consisted of two swings and a slide.  In 2002, the community joined to create a wonderland castle village with bridges, tunnels, and multiple slides and swings.  Since that time, with years of use, some equipment needs repairs or replacing.  What's more, the mulch has deteriorated to the point that it is no longer possible to simply spread additional mulch.  In the coming months, mulch will be excavated and replaced with fresh, new mulch.
The Village Green also plans other improvement projects for the park. The Wetlands Boardwalk area is a favorite with visitors.  Considerable rainfall the past few years caused significant impacts to the boardwalk section of the walking trails.  The maintenance team worked to fix this; however, plans are underway for a more long-lasting design and sturdier materials.  The Village Green plans for construction completion by the end of the year.  Additional plans to freshen up picnic shelters and to enhance gardens with new flowers along with other plants will add interest and color to the landscape.
As we continue to make improvements, our work is never really finished.  The Village Green requires constant care, not only by staff but also volunteers and visitors to look after the landscape and rustic structures.  Click here for more information on how to enjoy the park responsibly.
The Village Green is always improving and is always Cashiers park for the people.
-Ann Self