February 8, 2021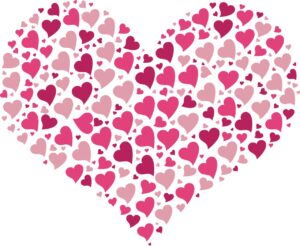 Very soon people will begin to see signs of spring emerging in The Village Green. The days are growing longer. Migratory birds will soon return to look for places to nest. Trees will begin to bud. Bulbs and blooms will start to appear.
It will soon Valentine's Day, a day to celebrate blooming love. The Village Green is a great place for a date, whether a casual picnic supper or a leisurely stroll along the walking paths.  Couples can get lost in nature to get to know each other or get reacquainted with one another. The Village Green has been the location for countless proposals and weddings. The Hayes Fairchild Memorial Garden is an especially popular spot for both.  Engaged couples often take advantage of the beauty of the park and its garden areas to take their engagement photos.  We like to think that "Happily ever after happens here!"
The Village Green Commons is an event venue that regularly hosts weddings. You can learn about how to say "I do" here by visiting the wedding page on our website. In February, we are having a contest to give away use of the Commons Hall and Lawn free of charge to a healthcare worker or teacher who would like to get married at The Village Green.  We want to express our appreciation for all of their care during these difficult times. Send us an email for contest entry information and rules.
Finally, flowers are a wonderful expression of love and a classic gift to kindle some romance.  During February, you can make a $25 donation and The Village Green will plant flowers in honor of your special someone Visit the Valentine's Flowers giving page to make your gift today,
Wishing you a heartfelt Happy Valentine's Day from The Village Green!